Happy Tuesday!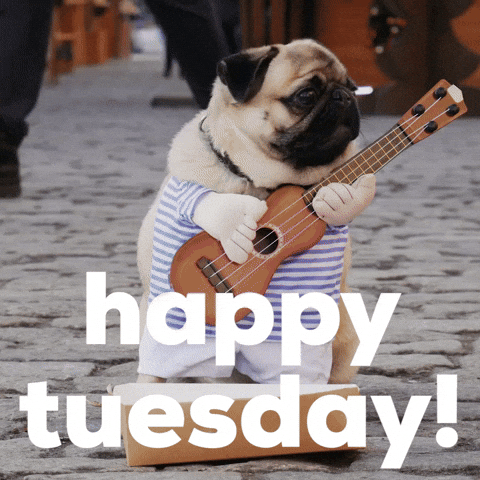 These 'Catch Up on Community' posts will give you a quick overview of all things new from the past 2 weeks:
 

News & Events

We have some great webinars coming up. Make sure to register!

 

Office Hours Webinar Tomorrow, November 9th

Make sure to register for the next Office Hours call. This is a time for you to join the Blend lender community to share learnings from process and change management to user adoption and education. We are looking forward to speaking with you! You can find all upcoming events here.

 

The Personalization Imperative in the Current Market and Beyond

Join Alyson Clarke, Principal Analyst at Forrester Consulting, and Cassandra Stumer, Product Marketing Manager at Blend, for an in-depth discussion on current market trends and how banks can leverage personalization to achieve long-term gains even in a down market. 

 

Blend Mortgage Power Up Webinar - November 17th

On November 17, we're excited to host the first of two new digital sessions designed to help you qualify more top-funnel leads, efficiently convert full applications, and compete in any market. 
Welcome!
It's great to see many new faces in Blend Community. Please help me give a warm welcome to our newest Community Members!
@Bub @JoyBWood @Nick @agrajeda @jbowers @cmkipp1012 @jessica.velez @Dkoresh @James @Jon Reineberg @TeresaKerr @Migdalia @c1wn3 @Denise @Veronica Accardo @Justin @bo wang @Gavin Todd @bhugie @pmeltsakos 
We're so excited that you've joined our community of 1100+ financial and technology professionals. If you're tagged in this post, we can't wait to hear from you. Don't forget to introduce yourselves here.
Still getting oriented? Learn how to get started here (and even earn yourself a badge along the way!). And reach out to me if you have any questions about the Community! I'm happy to jump on a call, give you a tour and answer any questions you have.
 

Let's celebrate our Top Community Members!

These are the members that earned the most points in the last 2 weeks. Thank you so much for sharing in the community!!

     🥇 @Jenna T  

     🥈 @Sam Q 

                - One of your Customer Subject Matter Experts!

     🥉 @Denise 

Congratulations!! Want to see your name featured here next time? You can earn points throughout the community by:

Creating a post: Asking a question, or sharing a best practice
Responding to other's posts--keep the conversation going

This community is for you! It gets better with each question you ask or comment your share--so don't be shy!
 

Product Updates and New Resources

 

Read the latest Release Notes. 

You will need to be logged in to access Product Updates.

New Help Center Articles Available

Learn more about our products through these new Knowledge Articles:

 
 

Join your peers in Conversation!

 

There is always new chatter going on in the Community so jump on in! This is your space, and it's here for you to be able to connect with your peers. You might learn something along the way and there is likely something someone can learn from you!

Check out these recent posts from your peers and share your insights!

 
And the Dad Joke of the Day:
Q: What do you get if you divide the circumference of a pumpkin by its diameter?
A: Pumpkin Pi.
Want to see something else in these bi-weekly updates? Let me know below.
Hope you have a fantastic rest of your day!
Chelsea
Community Manager, Blend